In order to edit your media's transcriptions, first log into your cielo24 Self Serve account at: https://ssp.cielo24.com/. From here, select the blue lettering of any previously uploaded media.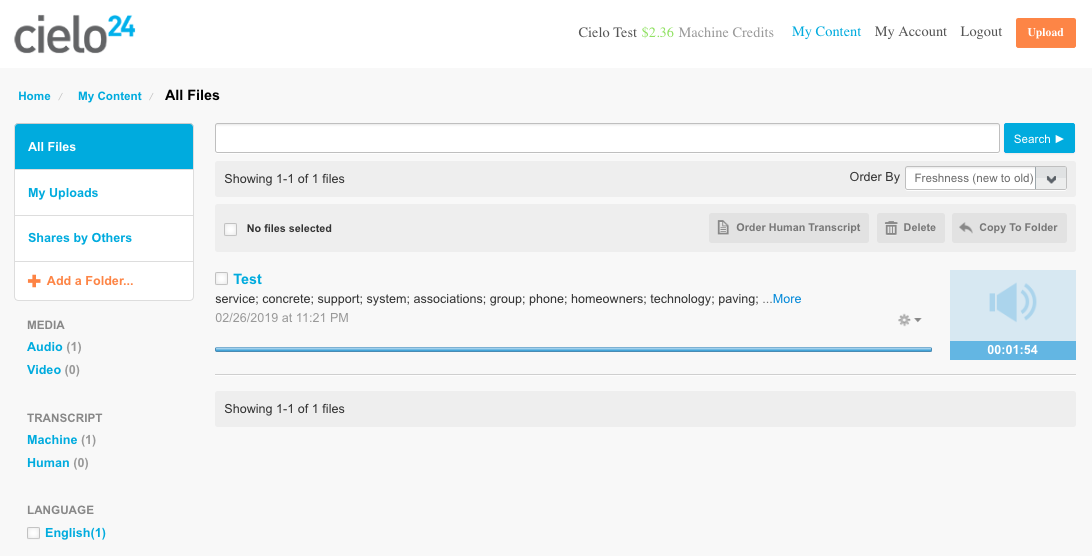 Once Selected, click the pencil icon towards the bottom right of your screen. This is a powerful tool that lets you make instant adjustments to your transcriptions.
When using the edit transcription tool, treat it as a live Microsoft Word Document. Any changes you make here will be reflected in any newly downloaded transcriptions. Changes that can be made here include:
A change in punctuation

Adjusting words to be spelt differently

Inserting Speaker ID

Correcting spelling errors
Once your changes have been made, click the green "Save & Re-sync" button in the top right corner of the screen.
Your media changes have now been made and adjusted!
Should you have any additional questions about the cielo24 Self Serve webapp, feel free to reach out to our dedicated Self Serve support team by emailing selfservesupport@cielo24.com and they will be happy to assist you!