Once your account has exhausted its free trial credits, you will need to input your cc information. This will allow you to continue ordering mechanical and human transcriptions seamlessly.
In order to do so, first log into your account at https://ssp.cielo24.com/login. When logged in, proceed by selecting the "My Account" button towards the top right corner of your screen.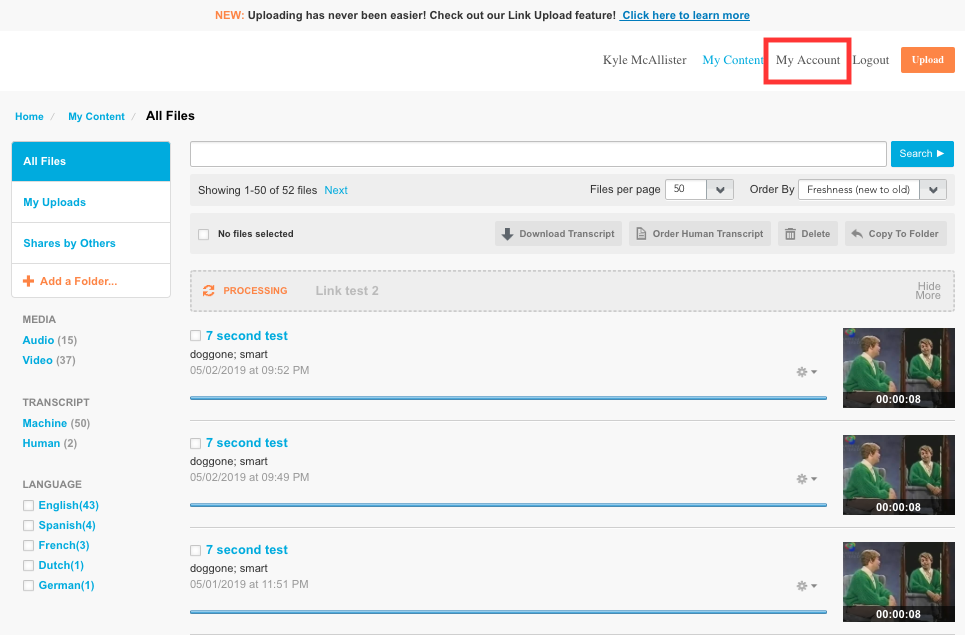 From here, click on the "Billing Information" tab on the left side column. This will prompt an empty field in which you can enter your credit card information.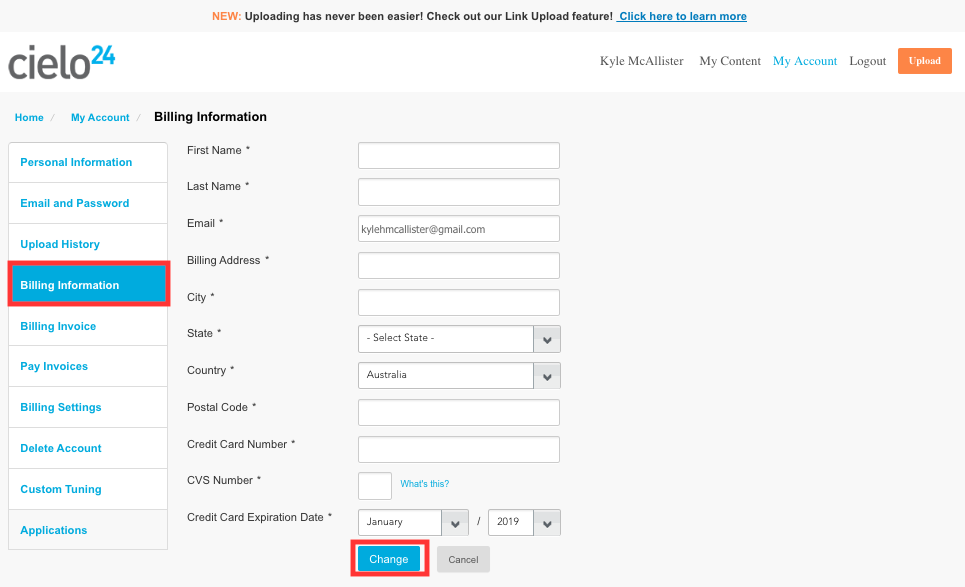 By having your credit card on file, you will now freely be able to order mechanical transcripts. The cost of doing such is $0.02/media minute. At the end of each calendar month, an invoice will be sent to your account's associated email address.
In addition to this enabling invoicing for your cielo24 Self Serve account, it also makes ordering human transcriptions a breeze. Instead of having to input your credit card information for every individual order, you will now simply need to confirm your order.  

Should you have any additional questions about the cielo24 Self Serve webapp, feel free to reach out to our dedicated Self Serve support team by emailing selfservesupport@cielo24.com  and they will be happy to assist you!