Wondering what to do after you have used up your cielo24 Self Serve free trial minutes? We have all the answers for you right here! First things first, log into your cielo24 Self Serve account at https://ssp.cielo24.com/login 
Now that you have completed your free mechanical trial, your account now has the option to order Human Transcriptions! Therefore your next step will depend on if you plan to order high quality human transcriptions, or continue orering mechanically generated transcripts. In this article we will cover both!
Ordering Human Transcriptions:
First up are human transcripts. The quality of these transcripts ranges from 95-99% accuracy, and can be completed in as little as 12 hours! To order these transcripts, first click the orange "Upload" button in the top right corner of your screen.
Next, it is important to select "Human Transcriptions" when uploading your media. 
​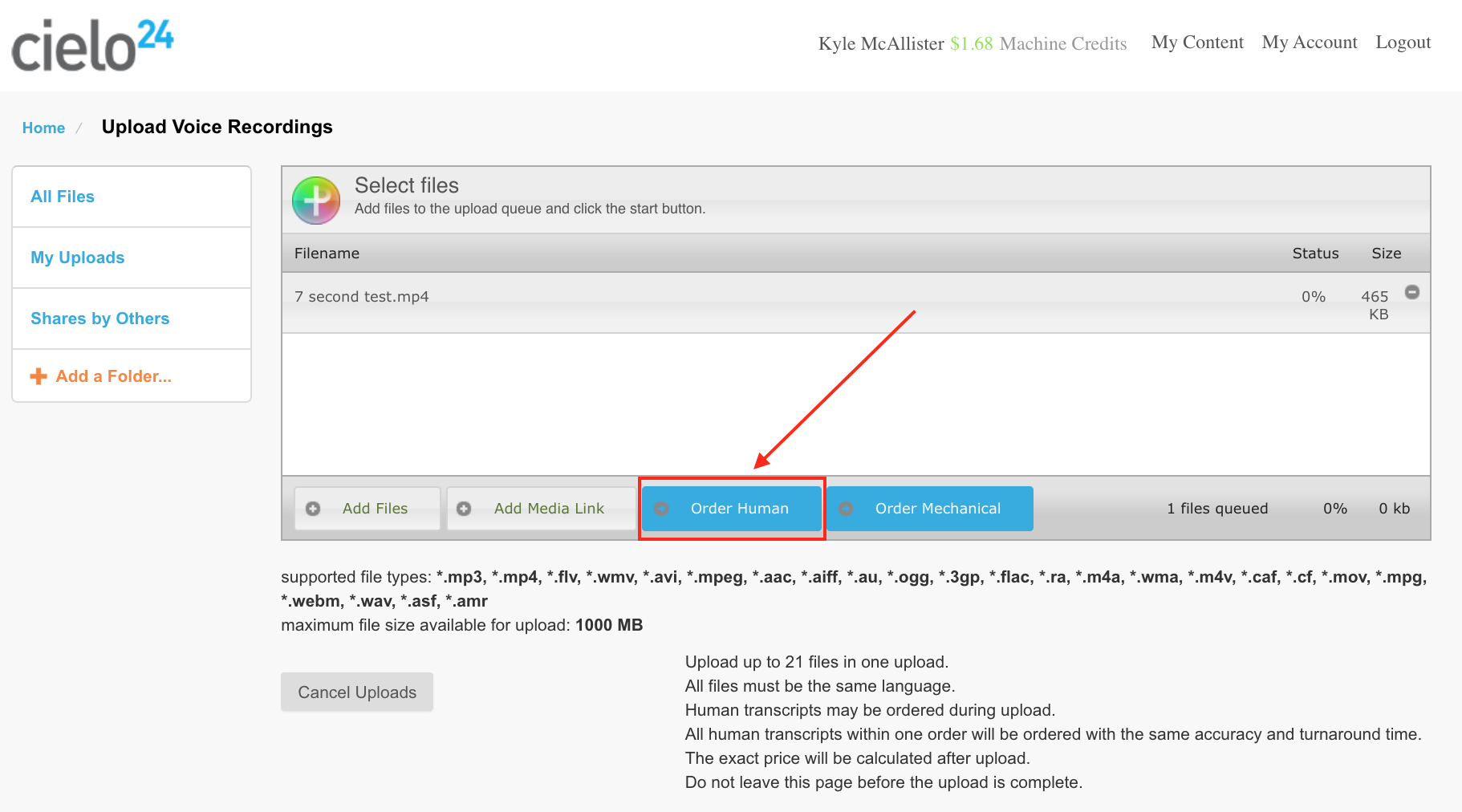 Once this has been selected, click save. This will then lead you to the following screen, in which you can order the type of Human Transcriptions that you would like. 
Ordering Mechanical Transcriptions:
Next are mechanical transcriptions. Mechanical transcripts have many use cases due to their low cost and quick turnaround times. Due to their low cost, users must have a credit card on file with us in order to continue ordering mechanical transcripts after exhausting all of your free trial minutes. Don't worry, cielo24 never charges your card without your permission! 
In order to set up your account for mechanical transcriptions, follow the 3 following steps:
Click the "My Account" button towards the top right corner of your screen

Click the "Billing Information" tab on the left side of your screen

Input your credit card information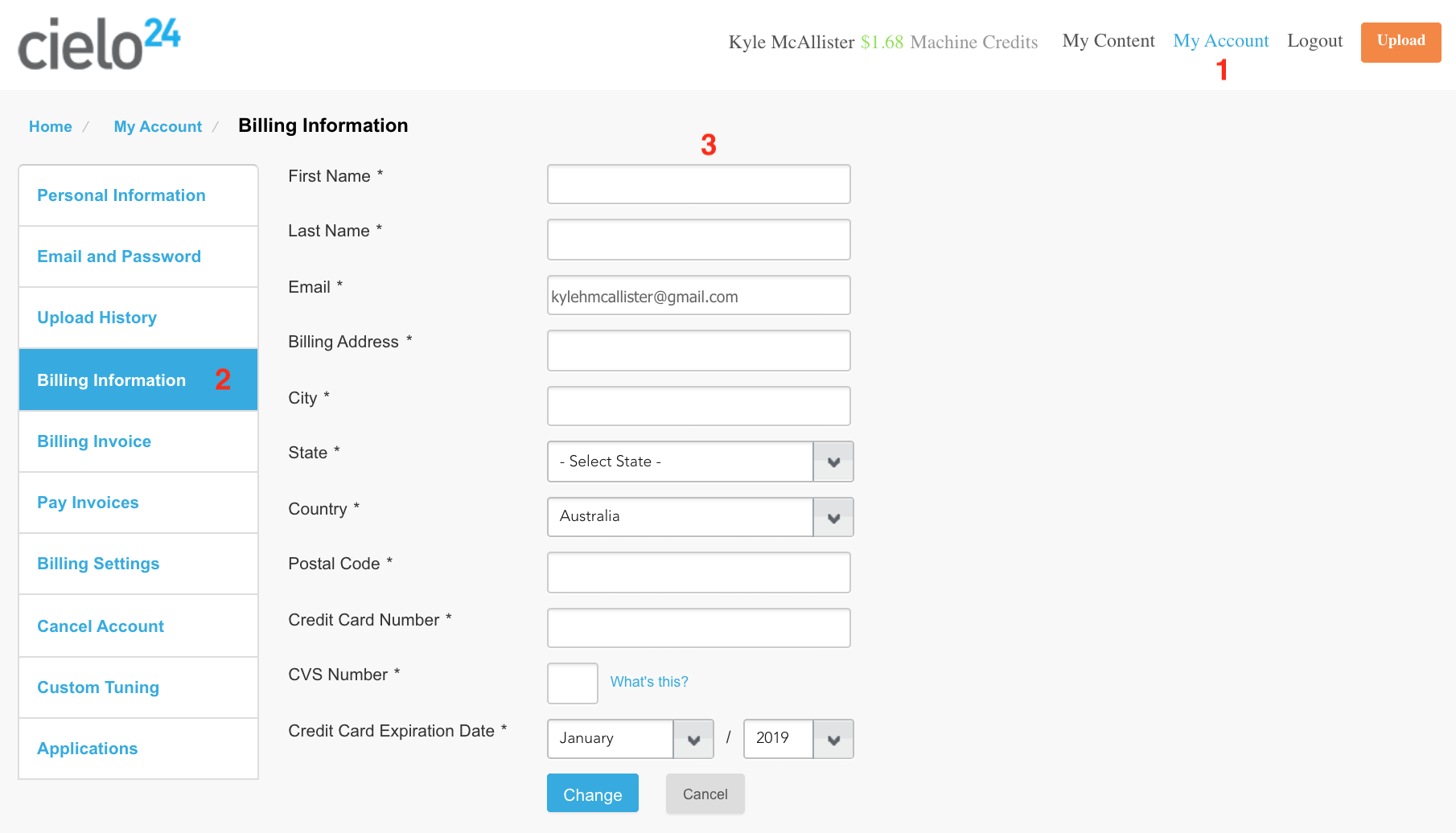 After this step is completed you are all set to order mechanical transcriptions! Moving forward you will receive a monthly invoice for all mechanical transcriptions submitted during the month. You can pay these by clicking the "Pay Invoices" tab!

Should you have any additional questions about the cielo24 Self Serve webapp, feel free to reach out to our dedicated Self Serve support team by emailing selfservesupport@cielo24.com and they will be happy to assist you!